1C Mobile Platform: Licence Policy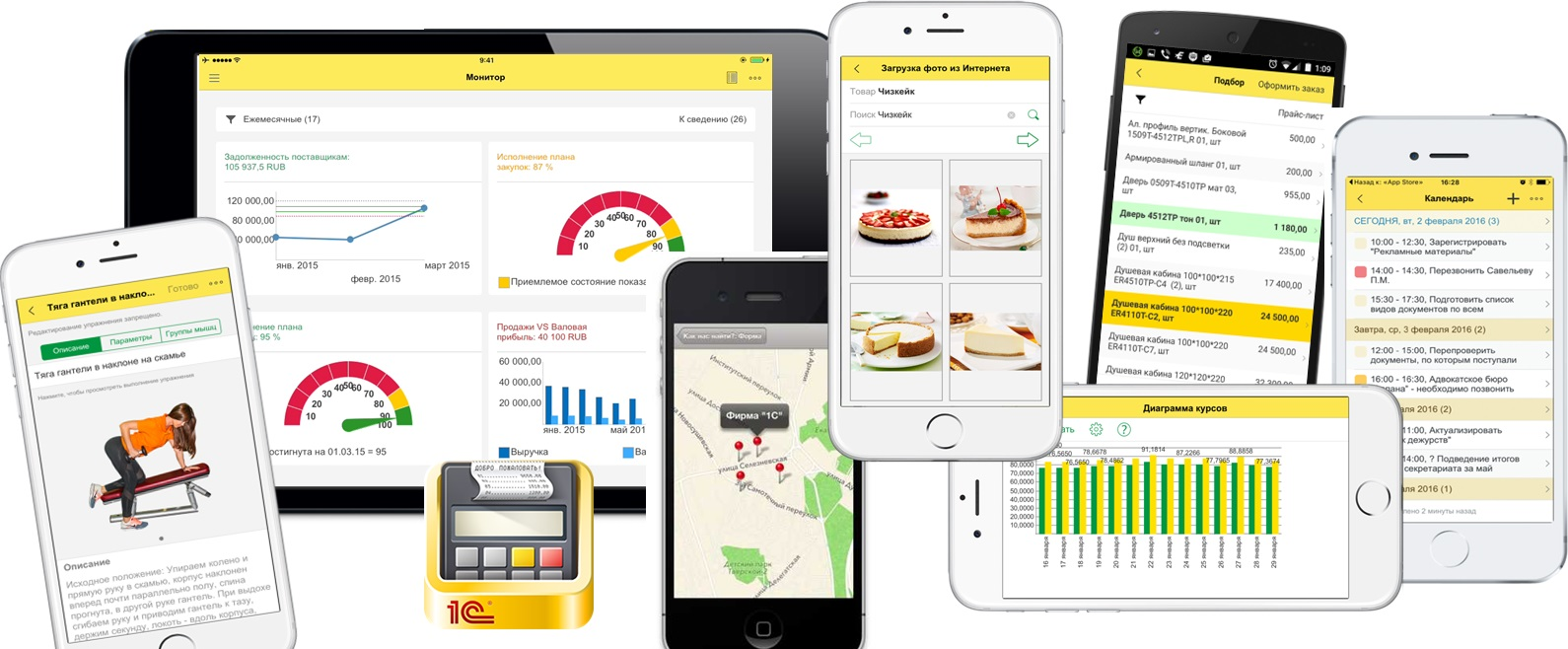 1C:EnterpriseMobile Platform is a design tool to develop applications for mobile devices, included in the distribution kit of the 1C:Enterprise8 platform version 8.3 and later.
The mobile application design tools and the 1C:Enterprise8 mobile platform are included in the bulk supply of the 1C:Enterpriseplatform for development purposes. They are available to application developers legitimately owning the 1C:Enterprise 8.3 platform distribution at no additional cost. Read more in the explanatory letter No. 16733 dated 05/29/2013.
Licensing regulations for released solutions.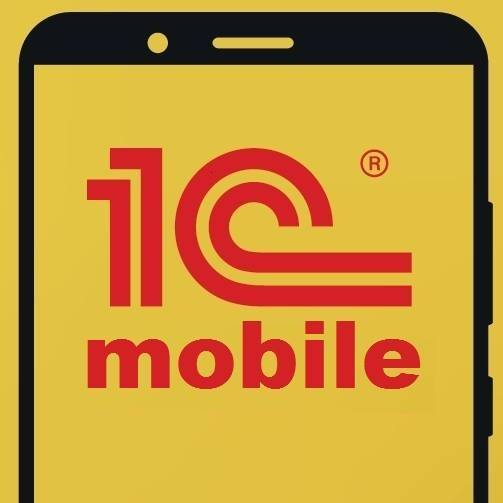 If a mobile application based on the 1C:Enterprise platform is distributed free of charge through AppStore, Google Play, and Windows Store application stores and by no other means, a license agreement with1Cis not required, in which event the developer have no financial obligations to1C.
Using of any method of monetization requires the conclusion of a license agreement with the1Ccompany, according to which, starting with the 60,001th ruble earned as a result of distributing the application (or the amount in dollars equivalent to 60,001 rubles if monetizing is not in rubles), the developer shall pay royalties to1Cin the amount of 10% of the application turnover.
Licensing regulations for customized solutions.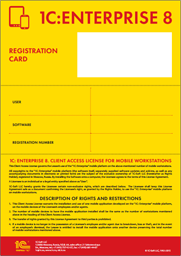 To install and use mobile applications based on the 1C:Enterpriseplatform on the mobile devices of the employees, the organization must acquire a client license for the corresponding number of mobile workstations.
When installing several applications based on the 1C:Enterprise8 mobile platform, it is necessary to purchase a client license (picture preview) for mobile workstations for each of these applications.
The client license for mobile workstations is a document regulating the use of the 1C:Enterprise mobile platform on the number of mobile workstations specified in the license.
Details and cost of a client license for the Russian Federation, for other countries.
Please send your questions to zakaz@1c.ru.